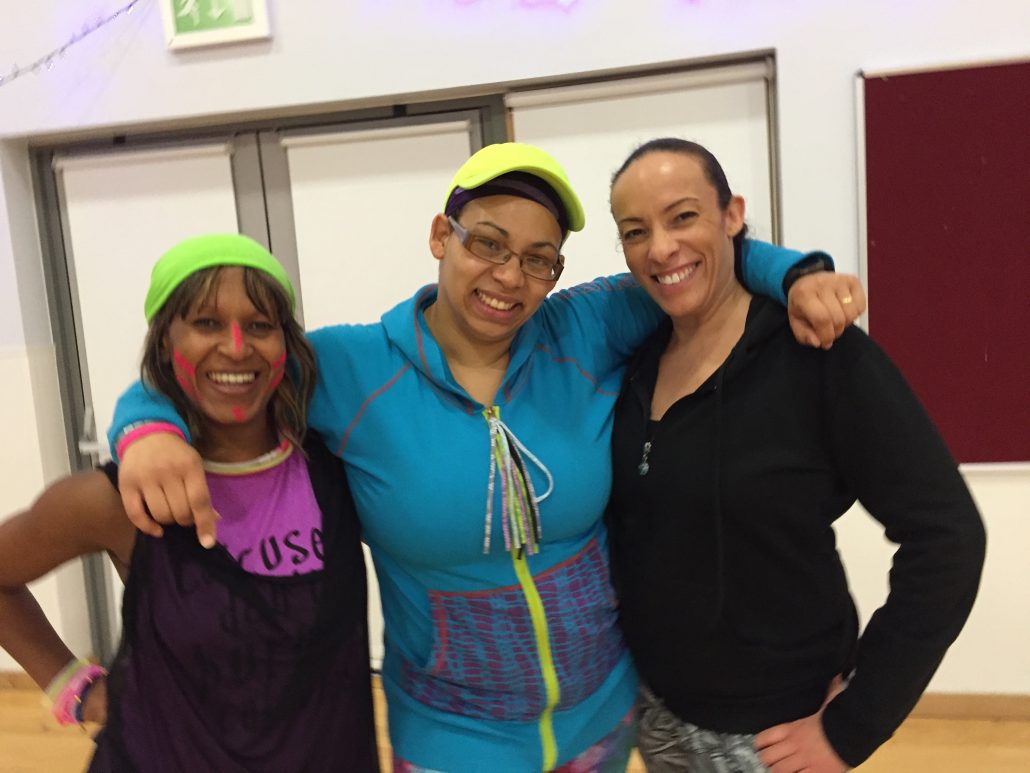 As a health and fitness blogger, Mel Carpenter, aka The Health Carpenter, is no stranger to the wonderful world of fitness. She's an experienced instructor, personal trainer, business owner and an ambassador of ours here at EMD UK. Like many instructors, Mel turned her fitness passion into a career she now loves.
"I started teaching in 1999; I was a professional salsa dancer and instructor and a couple of my students told me about this thing called Zumba. So, I took the Instructor course and got into teaching dance fitness as a hobby!"
The dance fitness bug certainly caught Mel and, from then, she didn't look back; "When I had my daughter in 2011, I didn't want to go back to my day job (I worked in Human Resources) and so I decided to turn my hobby into my full time profession. I became a fitness instructor in 2013 and have qualified in many formats since then: Children's Fitness, Gym, Pre/Post Natal and finally PT!"
Most fitness professionals will tell you that instructing is like no other job; being able to #StandAtTheFront and inspire people each and every time is a real buzz. This is one part of the job Mel loves; "The best thing about instructing is interacting with people and making them do things they never would've dreamed of doing before. I work with a lot of women who have low self-esteem and my classes have really helped to bring them out of their shells."
It's this positive attitude that drives Mel's passion. Her hard work and determination are clear, as is her reverence for other professionals in the industry; "I absolutely adore Rachel Holmes. I met her a couple of years ago and she encouraged me to start blogging after I attended a seminar she ran."
Mel's also worked with Yvonne Radley from Big Me Up Media: "Yvonne helped me get into mainstream newspapers as she's a former journalist. This in turn helped me land my own newspaper column and assisted in my becoming the 'local Fitness Guru'. I learnt a great deal about different social media platforms and continue to learn as Yvonne is always coming up with new content and strategies. I have always had a big following on social media but she taught me how to use that to sell online content for my coaching and mentoring clients that I now have. Yvonne's enabled me to evolve and progress my business a lot faster than I would have without her help."
With all this going on, what's next for The Health Carpenter? "My plan is to continue teaching people how to instruct and I'm studying to become an Assessor so I can continue to progress my career. I currently manage a team of 10 instructors, some of which have their ETM, the rest will be studying within the next 12 months.  I love supporting people and I'm very passionate about fitness, so it's a natural progression for me."
You can find out more about Mel and her work here.
Don't forget, you can get discounted training on Yvonne Radley's Big Me Up Media School as part of your instructor support package. Find out more here.
https://emduk.org/wp-content/uploads/2017/02/IMG_7430.jpg
2448
3264
Emily Williams
https://emduk.org/wp-content/uploads/2017/03/EMDUK-Logo-300x130-300x130.png
Emily Williams
2017-04-13 09:00:02
2017-04-04 11:41:55
From fitness passion to dream career; meet Mel Carpenter