We work with our members to help increase the nation's activity
Here's a summary of our latest successes
Sport England Tackling Inequalities Fund
EMD UK was awarded funding from Sport England's  £20m Tackling Equalities Fund which was made possible by National Lottery funding.  We worked with some of our partner organisations to support their projects which linked to the Fund's objectives –
To minimise the impact of COVID 19 on activity levels in under-represented groups, namely lower socio-economic groups, Black, Asian and Minority Ethnic communities, disabled people and people with long-term health conditions, ensuring that the physical activity participation inequality gap doesn't widen during this period in targeted communities
To enable community groups working with target audiences to continue to exist and retain the resources and capability to recover at the appropriate time
To provide funding for community groups working with Sport England target audiences to remain connected with their participants and keeping them active in the COVID 19 lockdown and early recovery stages.
You can read our newly-published report summarising the Tackling Inequalities Fund projects that we supported between March 2021 and March 2022 and their overall impact here
You can also find out more about the individual projects –
BeLifted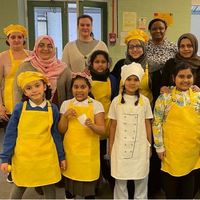 BeLifted's vision is to uplift women from black or diverse ethnic communities through the power of positive music, fitness and community-led interaction projects.  The project is aimed at those from lower socio-economic groups who may be survivors of domestic violence, single mothers, living in poverty, ex-offenders or generally at risk.
The project offers free of charge fitness sessions and empowerment sessions, including body pump, body weight and box fitness classes followed by empowerment classes, understanding healthy eating habits and nutrition.  They will give the participants a chance to meet one another in a community setting, boost their physical and mental well-being and help to combat loneliness and isolation.
Currently, BeLifted sessions take place in Barnett and Camden and there are plans to put on more classes in the area .
We recently interviewed Jenny from BeLifted on our Instagram channel. Watch the video here.
Community Fitness Network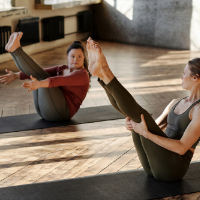 Community Fitness Network (CFN) is a social enterprise which was created to deliver high impact initiatives, driven by community consultation to break down barriers to physical activity participation.  EMD UK supported them with two of their projects –
Ability Not Disability trained 50 group exercise instructors to deliver fitness activities to participants with SEN/ALN (Special Educational Needs/Additional Learning Needs). The instructors had access to a platform featuring class content and lesson plans and uploaded their own original content onto the Ability Not Disability YouTube channel. The channel was then promoted across networks for participants with SEN/ALN to follow the videos and exercise at home.
Neck of the Woods aims to get people with long-term health conditions active through chair-based exercise. The project will train 50 instructors to give them to skills and confidence to deliver specialised classes for this target audience. Instructors will be given support packs to use in creating their class content, and will be asked to submit pre-recorded sessions to be uploaded onto a YouTube channel for users to access on-demand. CFN are currently working with Housing Group 21 to launch the on-demand content across their residencies in the North of England. They will use the content as part of their 'Daily 20' initiative to keep residents active.
The project is still in delivery, so come back soon for an update.
Creative Fields' Gwendolene Project (TGP)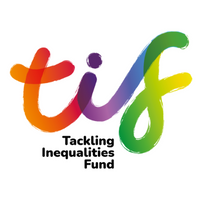 This free exercise programme is aimed at helping older adults from diverse ethnic communities in London to increase their activity levels.
The project provides specifically designed accessible exercise classes and aims to work with this demographic within different settings – care homes, day care centres and community groups. The delivery methods will be tailored to each community to break down access barriers, including an Online Hub, DVD and in person classes when appropriate.
Dance away Covid (Everyone Can Groove)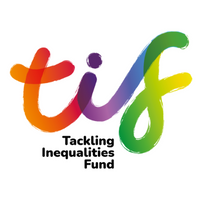 This project provided dance fitness programmes for NHS staff, carers and patients in selected London hospitals. It helped improve the morale and mental health of NHS staff and their patients. Everyone Can Groove helped redress inequalities in NHS staff from diverse ethnic backgrounds, and those living with long term health conditions, who were more impacted by COVID-19.
'Champions' at the hospitals encouraged all levels of hospital staff to attend the weekly sessions.
Dancing for Health CIC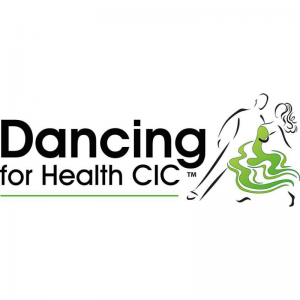 Dancing for Health's project supported people with long term health conditions, and/or disabled people,  with access to seated online exercise classes.  The dance exercise programme also allowed time before and after the online dance class for social engagement with the rest of the group, helping participants increase their physical, mental and social well-being.
Some additional funding enabled Dancing for Health to carry out some of their future plans, including extending the areas covered and training others in the Dancing for Health partnership and seated dancing techniques, as well as continuing the online classes to support and keep the target groups active as restrictions eased and they built confidence to return to in-person activity.
The classes are receiving some very positive feedback –
Debbie has suffered three strokes.  Listen to her story to hear how the dancing for Health seated dance programme helped improve the physical movement and strength in her left arm, improved her memory, boosted her self confidence and enabled her to enjoy her passion of playing the piano again – https://youtu.be/LICwZDxRaJQ
Mary's story – and at 80 years old her flexibility is amazing – explains how the Dancing for Health seated dancing sessions supported her through the pandemic by providing vital physical activity to support her respiratory condition, improved her mobility and flexibility, and facilitated important social interactions from the group – https://youtu.be/lQlm3OxdYJo
Drum n Bounce (DnB) - Project One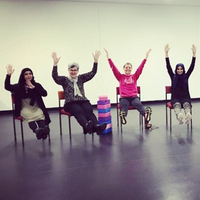 Drum n Bounce was approached by a women's group whose members hadn't engaged in formal exercise in a long time, the main barrier to accessing opportunities being low income and lack of confidence.
DnB introduced gentle yoga-based exercise sessions to start to build confidence and to bring people together, helping some of the social anxiety developed during lockdown.  Sessions were based on the needs of a small group of women which helped ensure a safe space for them.  DnB was able to build up a rapport with the group prior to the sessions which were planned according to the needs of the group.
Future developments may include seated yoga to continue to build confidence or the project may move online after the final 6-week block.
Drum n Bounce (DnB) - Project Two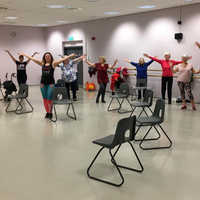 Drum n Bounce was approached by a refuge for South Asian women who have experienced a domestically abusive relationship alongside the pandemic and struggled with isolation.  Staff at the refuge wanted to offer the group an opportunity to take part in exercise as, with limited access to activities, mental health issues were high.
The funding allowed DnB to initially offer trauma-informed yoga and work with the group to identify other group exercise styles they would like to see in the sessions with the aim of building confidence, resilience, and inner strength.
The women were very open to engaging in exercise classes and some of their children also took part, which has been a confidence boost for them too.
Farmily Programme (Warriors CIC)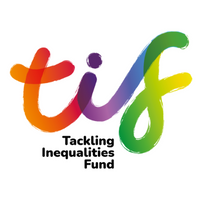 The project supported over 100 families from lower socioeconomic groups with a programme, led by Community Warriors, which offered live online classes, on-demand content and a nutrition element for participants to understand the healthy connection between exercise and nutrition. The focus was on working as a team to complete classes and exercises within each 9-week programme with a live channel to further support participants.
Key findings from the post project survey included –
39% of participants felt they weren't able to be physically active whilst covid-19 restrictions were in place, but the majority said they were able to be physically active due to this project
Manging their weight and managing mental health were the top two reasons people took part
The biggest barrier to continuing with programmes such as this is the cost
Participants were from more deprived areas near Derby, showing that Warriors engaged with these harder to reach communities.
The Keep Fit Association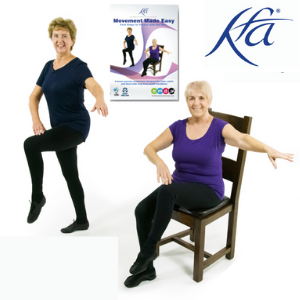 The Keep Fit Association (KFA), one of the Founder Members of EMD UK, was supported by EMD UK to develop, produce and distribute a group exercise DVD aimed primarily at older people who are isolated during lockdown and are unable to access regular classes now or after lockdown eases.
90% stated they have an enhanced awareness of the need to move and exercise
69% state their activity levels have increased (they will continue to review this figure over the longer term)
73% would not have accessed the product online, demonstrating that the funding has added significant value to that cohort retaining access to some form of activity whilst physical classes are not possible.
KFA planned to produce 2,500 DVDs for nationwide distribution, but efficiencies meant this could be increased to 3,000 units.
"It helps to do something to break the monotony of the day. It's also good for mental health, exercising the brain by following the movement patterns. It lightens the mood"
You can read more about The Keep Fit Association project here
The Keep Fit Association were granted additional funding to help residents of an extra care housing care scheme in the East Midlands.  The residents are all older adults, who were assessed as needing care due to having long term health needs or mental health challenges.
The project was designed to make an impact by increasing participation among residents who had been deprived of physical activity opportunities during the Covid pandemic.
The Medau Society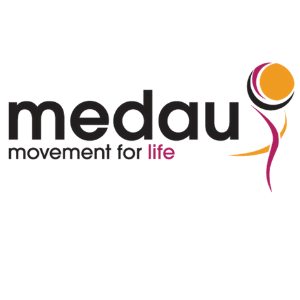 The Medau Society was supported by EMD UK to develop and distribute a Medau class-based exercise double DVD to care homes, aiming to bring a little light relief and fun to those who had suffered (and continue to suffer) greatly from lockdown rules and who were still unable to see family and friends face to face.
The double DVD was distributed with the November issue of Caring UK Magazine.  The feedback has been amazingly positive and the Medau Society have felt 'immensely gratified' to learn from the staff at the care homes that their residents (and staff) are really enjoying the exercises and love the fact that the variety etc means they can tailor each session to specific groups and their needs.
"This afternoon we have taken part in a new chair-based exercise class which has been a success. The ladies feel tired now and were glad to have a cup of tea and a piece of cake. The residents look forward to doing the class again next week" (Brackenlea Care Home, Winchester)
You can read more about the Medau Society project here
Move It or Lose It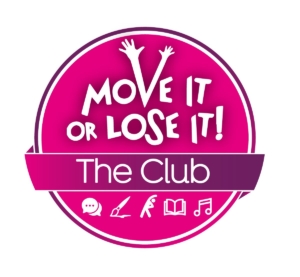 Move It or Lose It (MIOLI) built an online community – The Club –  to replace face to face for those with age-related long-term health conditions.  The funding received enabled instructors to build local community groups by creating engaging social content to complement on demand and live fitness sessions and widen the appeal to keep people active and reduce social isolation.
By the end of January 2021, The Club had 171 members and this is continuing to grow.
67% were more confident to exercise at home after signing up
58% of members were new to MIOLI
53% have reported an improvement in their independence
57% of those who report they live alone stated they can do more daily activities at home after using The Club.
43% of those living alone thought they would use the Social Club, however 57% reported they use the Social Club.
71% expected to use the Live Club, but we saw 86% actual usage among those who live alone
The platform was well received:
"Communicating, socialising, being part of a group"
"Live exercise class gives me incentive to join in"
"I choose type of exercise to do each day according to how my body/joints feel on that day"
"I miss my face to face group and was very pleased when this started"
"I enjoy the company"
"The chance to communicate with other people in different parts of the country"
Read more about Move It or Lose It's Club here
TheMOVEMENT Charity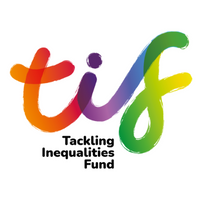 The Charity works with women who have experienced multiple disadvantages, such as poverty, adverse mental health and persistent exposure to traumatic situations.  The women are often unable to access the many benefits of exercise due to lack of resources, opportunity and awareness of their needs – specifically the impact of trauma.
TheMOVEMENT Charity provides training for exercise professionals in a trauma informed approach, before matching them with partner charities where they volunteer to provide appropriately led exercise classes. The Charity ensures participants have access to suitable clothing, footwear and equipment so they can participate safely and comfortably, increasing their wellbeing and sense of purpose.
The TIF funding covered the staff costs to recruit, train and support 12 new volunteers to deliver the additional sessions being requested by partner charities.
We recently had a Coffee Catch Up on Instagram with Fiona from theMOVEMENT – you can catch it here
Para Dance UK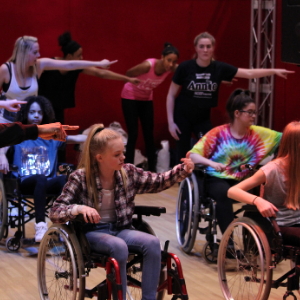 Para Dance UK was supported by EMD UK to develop free access to inclusive dance videos aimed at wheelchair users and the wider disability community.  The project aims were to develop and release four videos per week throughout January 2021, consisting of a selection of lyrical, non-genre and ballroom and Latin-inspired sessions for participants to enjoy at home.
As the project neared completion, there were 97 sign ups for the video sessions, of which 81 are people new to Para Dance UK.  Among the sign ups, 36 are wheelchair users and 58 are non-wheelchair users from the wider disability community.
The project prompted an Early Day Motion in the House of Commons, by the Chair of the All-Party Parliamentary Group on Disability – "That this House celebrates the work of Para Dance UK and their efforts to relieve loneliness and isolation among people shielding from covid-19 as a result of a disability . . . and calls on the Government to prioritise the physical and mental health needs of people with disabilities throughout the covid-19 outbreak."
Para Dance UK also received some feedback that one of the dancers enjoyed the videos so much they shared it with their carers, while another is exploring how they can make dancing sustainable and are exploring ways in which to do this to potentially reach more isolated people.
Para Dance UK is now using additional funding and working with Phab charity,  to widen their initial project, to offer new Online Inclusive Dance sessions.  The twice-weekly sessions, open to the whole disabled community – individuals, families, groups or schools –  to learn something new, be more active and celebrate that everyone can dance.
You can read more about Para Dance UK's initial project here
Pungra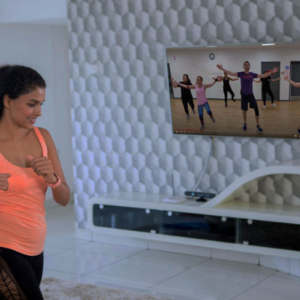 EMD UK worked with partner organisation Pungra to support them in creating 'home-based heroes', or Activators, with a focus on increasing exercise at home for South Asian populations.  Pungra is 'Good group exercise to Punjabi music' where participants execute Punjabi dance-inspired movements between high and low intensity levels to popular and current Punjabi music. 
The project is still in delivery, so we'll be able to update you with the outcome soon, but meanwhile you can read more about Pungra's Activators project here
Sit4Tap (by Fit4Tap)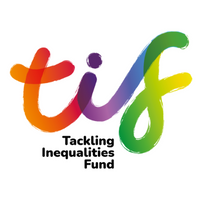 Sit4Tap is a seated and assisted standing 'tap dance fitness' class.  Fit4Tap instructors found that a seated format of their class was needed to support people with long term health conditions (LTHCs) such as long covid, autoimmune disorders, fatigue, and depression/isolation.
Sit4Tap offered free training to 10 instructors who demonstrated a need for the adapted class in their local area to provide a more inclusive offering and reduce the inactivity amongst people with a LTHC.
The funding was used for theory and practical content creation and resources used in the training.  Post-training, the funding supports the delivery of the initial two classes for each instructor trained along with marketing costs to raise awareness of the seated classes.
SOSA & Starlets CIC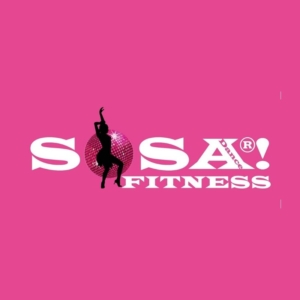 The project focussed on working with existing instructors and activity coordinators to take seated dance classes into care homes and community organisations, including local charities who specialise in supporting groups with long-term health conditions and disabilities.
SOSA provided the instructors and care home activity coordinators with training videos so they could deliver the classes until external instructors were allowed on site for face-to-face activity.  SOSA planned and created content for the classes and marketed the concept to a variety of organisations such as community groups and day centres who engage with their target audience.
You can see the classes in action here!
After Active Essex had funded the pilot project, Active East Herts, Northamptonshire Sport, SASP (Swindon and Wiltshire) and Active Humber, all undertook to roll out the programme in their local communities.  SOSA is also working with ActivLives to develop a 'Falls Prevention Programme'.
Synergy Dance Outreach (SDO)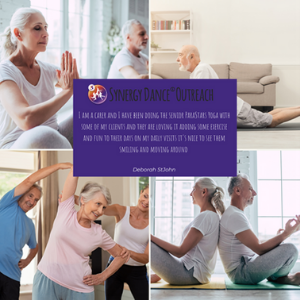 EMD UK supported Synergy Dance Outreach (SDO) in developing a programme of online dance and yoga classes for a range of target groups, including those with a disability, long term health condition and older adults.  The programme  included seated dance, audio yoga via a national online platform and development of Para stars yoga programme.
SDO recorded 174 online classes and kept within their budget.  To date there have been over 10,000 sign ups and, working in partnership with charities or other organisations, SDO continues to widen their reach.
The platform of classes will continue to evolve and innovate on a monthly basis – to continue to provide the upbeat and inclusive classes to motivate their members to keep fit and keep going in what has been an exceptional year for all.
You can read more about SDO's programme here
The Fitter Futures project, part-funded by Sport England, provides funded scholarships and business start up support to enable women to provide exercise classes in their local communities.
EMD UK has been supporting the development of one of the candidates on the Fitter Futures pilot project, which aims to help reduce inequalities, especially those faced by women, and to bring local communities together through exercise.
Reshma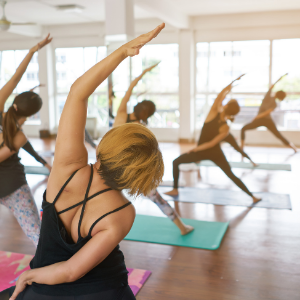 Reshma enrolled onto the Fitter Futures programme and qualified with EMD UK as a Level 2 Group Training to Music instructor in November 2020.  She is now in the middle of Phase 2 of the project, which is the delivery of her classes, and EMD UK is exploring with Reshma the possibility of her delivering online classes until face-to-face classes are permitted.
Reshma's aims are to offer all-female exercise classes, thereby creating a female-friendly environment.  She will be focusing on two target audiences –
Inactive young women aged 16-30, particularly those who are hard to reach, may be vulnerable or who are not in education, employment or training (NEET).  These classes will be offered as charity sessions.
South Asian women aged 50 and over who are new to the fitness industry due to the lack of knowledge, experience and opportunities in the local area.
You can read more about the project, and hear from Reshma herself  here